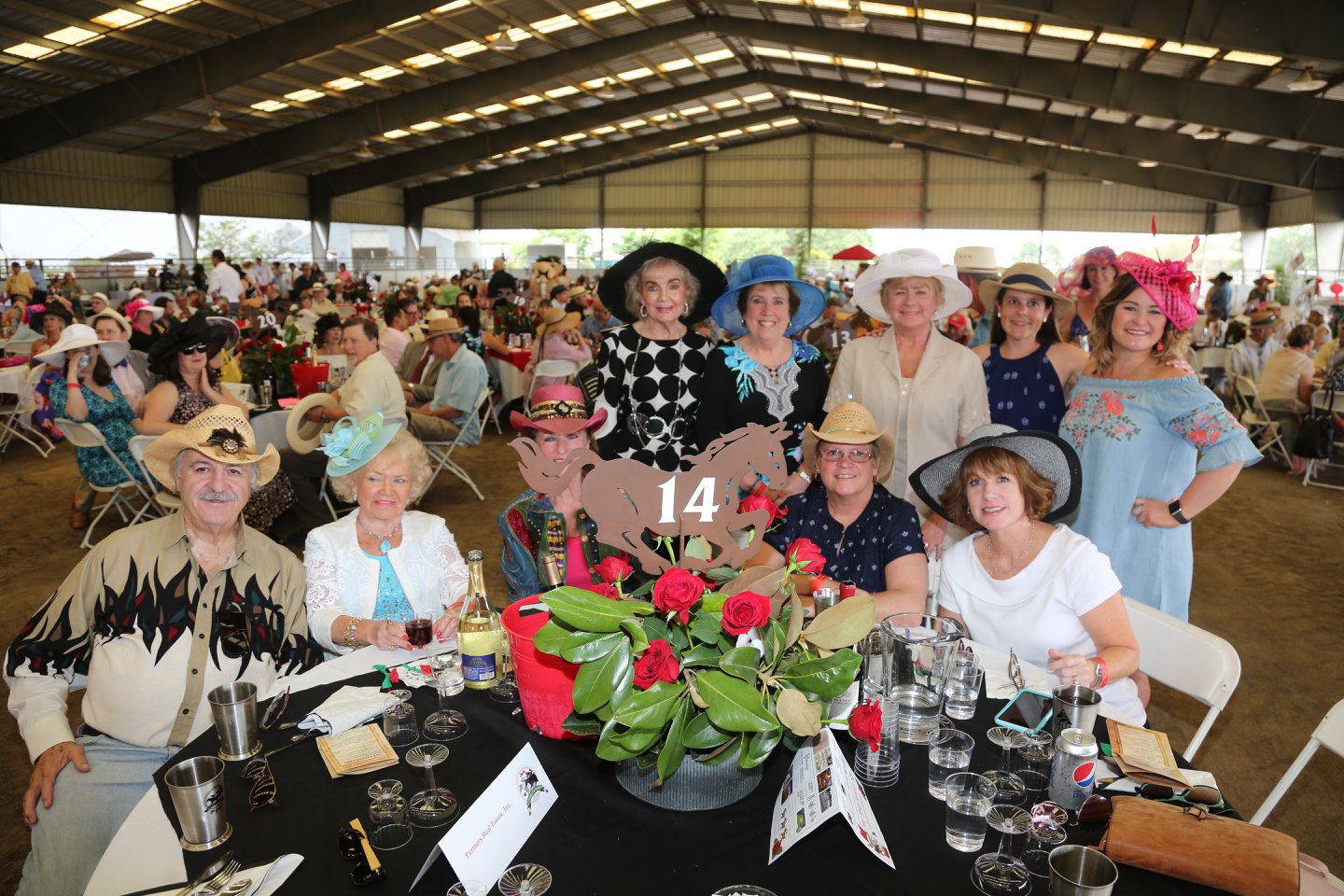 Apr 19, 2019
Sixth Annual Kentucky Derby Event to Benefit Hospice of San Joaquin
FOR IMMEDIATE RELEASE
Sixth Annual Kentucky Derby Event to Benefit Hospice of San Joaquin
Victoria Shankel to chair the 6th Annual Kentucky Derby West on Saturday, May 4th, 2019
LODI, CA (April 23, 2019) – Grab your biggest hat and your bow ties and join Hospice of San Joaquin Lodi Butterfly Auxiliary to view the 145th running of the Kentucky Derby live from Churchill Downs. The 6th Annual Kentucky Derby Fundraiser, a one-of-a-kind celebration in support of the Hospice of San Joaquin Hospice House, will be held on Saturday, May 4 at The Sargent Equestrian Center in Lodi.
This exclusive southern tradition, Kentucky Derby Fundraiser will feature a silent auction, traditional live auction, fancy hats, mint juleps, special carriage rides, music, and of course broadcast on a jumbotron of the 145th running of the Kentucky Derby.
Tickets, which include hors d' oeuvres, drinks, southern style dinner buffet and a day of entertainment, are $125 for a seat or $1,500 for a table of 10. Tickets are limited and open to all guests 21+.
Hospice of San Joaquin Development Director, Sandy Stoddard noted that "Kentucky Derby West is a unique event because you are able to experience the excitement of the Kentucky Derby. You are able to watch the live Derby on our jumbotron and experience the "carriage ride derby" event. Delicious foods and beverages and exciting live and silent auctions make this event "one of a kind" throughout the San Joaquin Valley. The funds raised are used to support our Hospice House; the only one in San Joaquin County."
Doors will open at 12:30 p.m. at the Sargent Equestrian Center and guests are encouraged to dress in their best derby fashion. All proceeds go to support Hospice of San Joaquin Hospice House. The Sargent Equestrian Center is located at 15757 E. Sargent Rd., Lodi.
To purchase tickets, or for more information, please visit: https://www.hospicesj.org/events/kentucky-derby-west.
###
About the Hospice of San Joaquin:
Hospice of San Joaquin is a nonprofit organization, whose mission is to provide comprehensive and compassionate medical care, counseling and support to terminally ill patients and their families. More information about hospice, palliative care, and grief support services is available at Hospice of San Joaquin located at 3888 Pacific Ave, Stockton, CA 95204 or visit us at www.hospicesj.org.
Contact:
Julissa Moreno
Multimedia Marketing Coordinator
209-957-3888
jmoreno@hospicesj.org