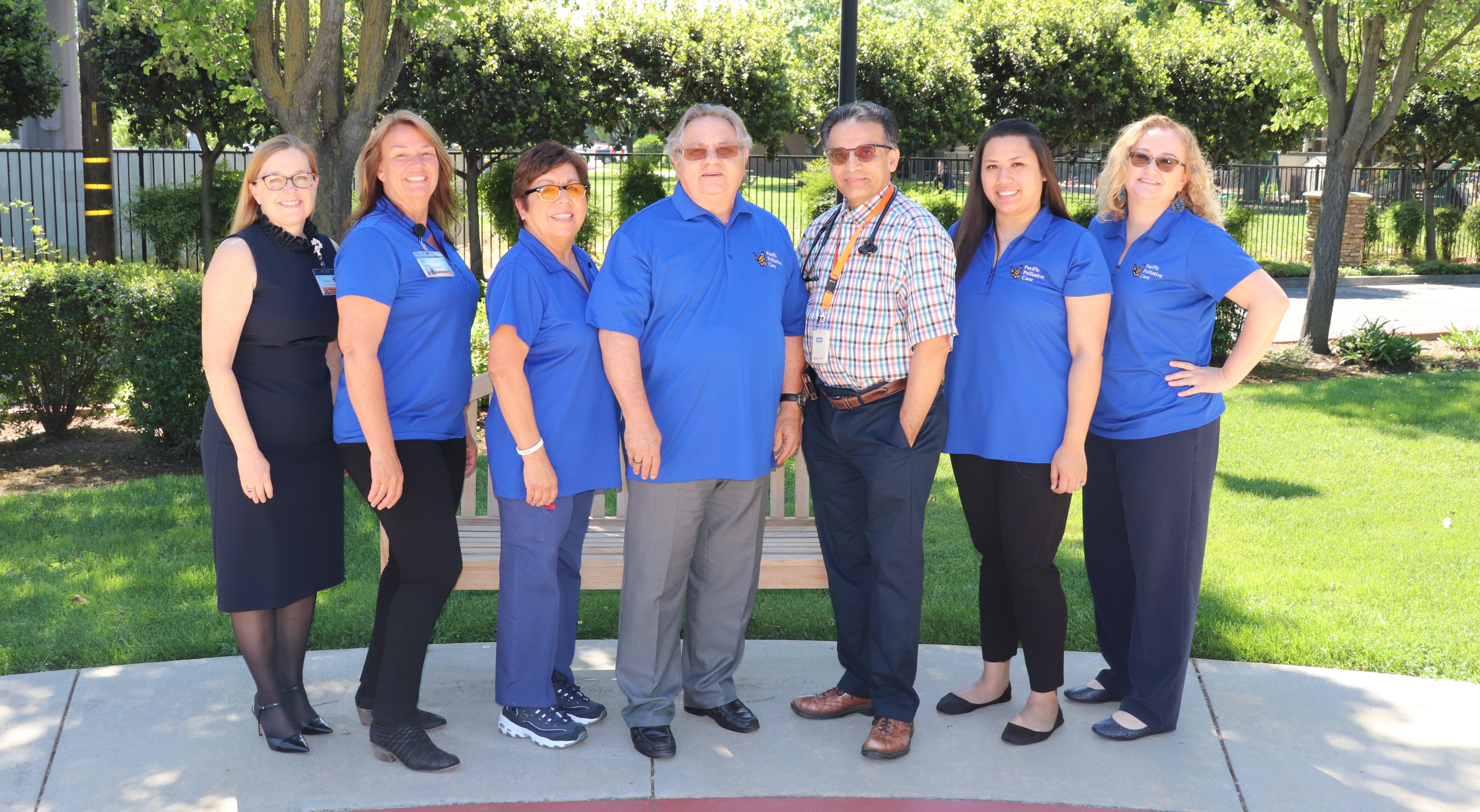 Apr 25, 2019
Hospice of San Joaquin Awarded Palliative Care Certification from The Joint Commission

FOR IMMEDIATE RELEASE
HOSPICE OF SAN JOAQUIN AWARDED PALLIATIVE CARE
CERTIFICATION FROM THE JOINT COMMISSION
(STOCKTON, CA – April 30, 2019) – Hospice of San Joaquin today announced it has earned The Joint Commission's Gold Seal of Approval® for Palliative Care Certification. The certification demonstrates Hospice of San Joaquin's focus on achieving optimum care for patients with serious illnesses. The Gold Seal of Approval® is a symbol of quality that reflects an organization's commitment to providing safe and effective patient care.
Hospice of San Joaquin underwent a rigorous onsite review on Friday, March 8th, 2019. Joint Commission experts evaluated compliance with national palliative care standards built on the National Consensus Project's Clinical Practice Guidelines for Quality Palliative Care and the National Quality Forum's National Framework and Preferred Practices for Palliative and Hospice Quality Care.
The Joint Commission's Palliative Care Certification is awarded for a two-year period and recognizes organizations that demonstrate exceptional patient and family-centered care in order to optimize the quality of life for patients with serious illnesses.
"Hospice of San Joaquin saw a need in the community and went to work to help those in need by developing the Pacific Palliative Care program. We are providing the best quality Palliative Care, and the Joint Commission Certification process validates this," added Rebecca Burnett, Chief Executive Officer of Hospice of San Joaquin. "Hospice of San Joaquin is very proud of its Pacific Palliative Care program there is not another one like it in the county. Our program provides specialty symptom management at home for individuals that are either not appropriate for Hospice or not ready."
###
About the Hospice of San Joaquin:
Hospice of San Joaquin is a nonprofit organization, whose mission is to provide comprehensive and compassionate medical care, counseling and support to terminally ill patients and their families. More information about hospice, palliative care, and grief support services is available at Hospice of San Joaquin located at 3888 Pacific Ave, Stockton, CA 95204 or visit us at www.hospicesj.org.
More information about Pacific Palliative Care please visit: https://www.hospicesj.org/our-services/pacific-palliative-care
Contact:
Julissa Moreno
Multimedia Marketing Coordinator
209-957-3888
jmoreno@hospicesj.org