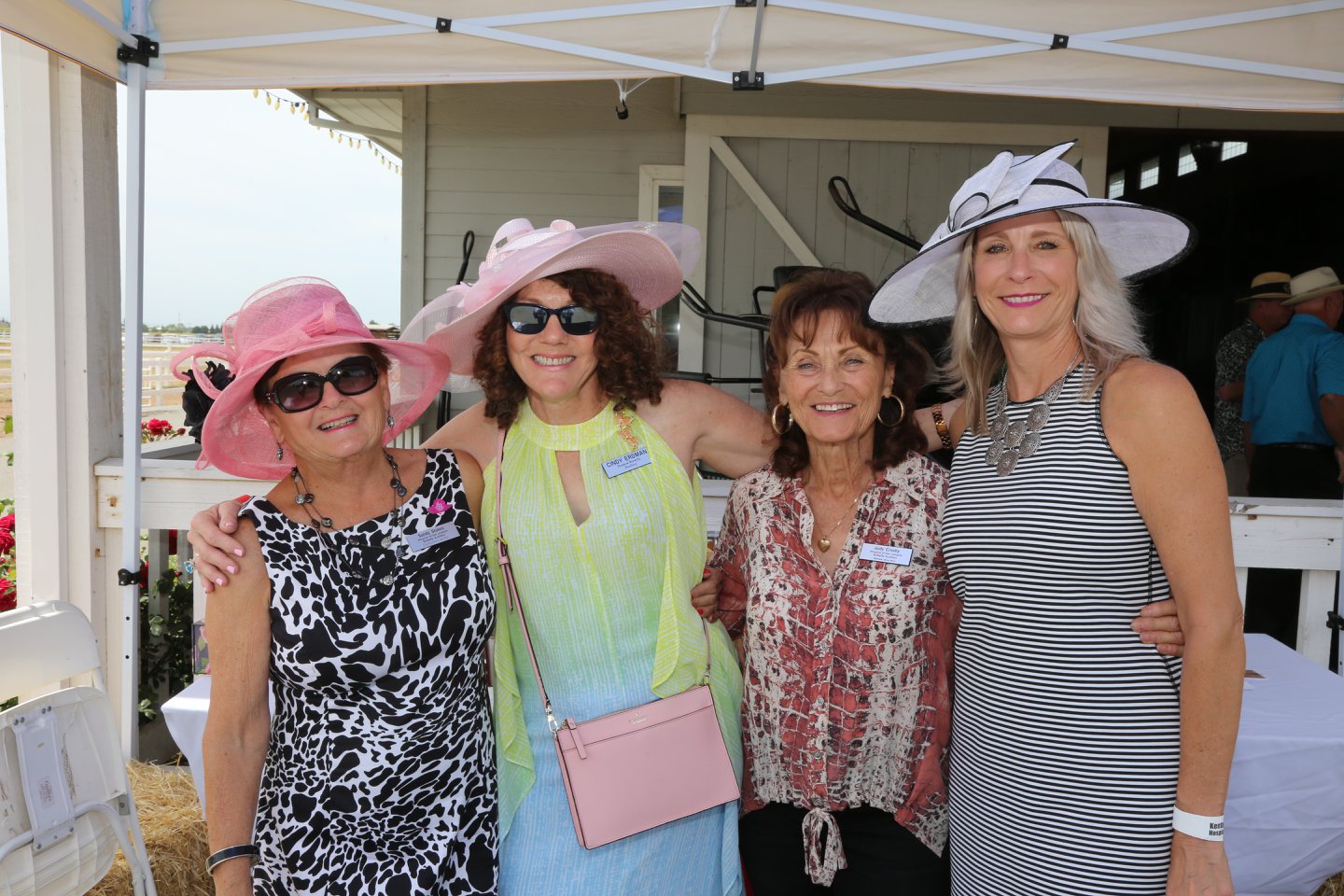 Apr 26, 2017
Hats off to Kentucky Derby West 2017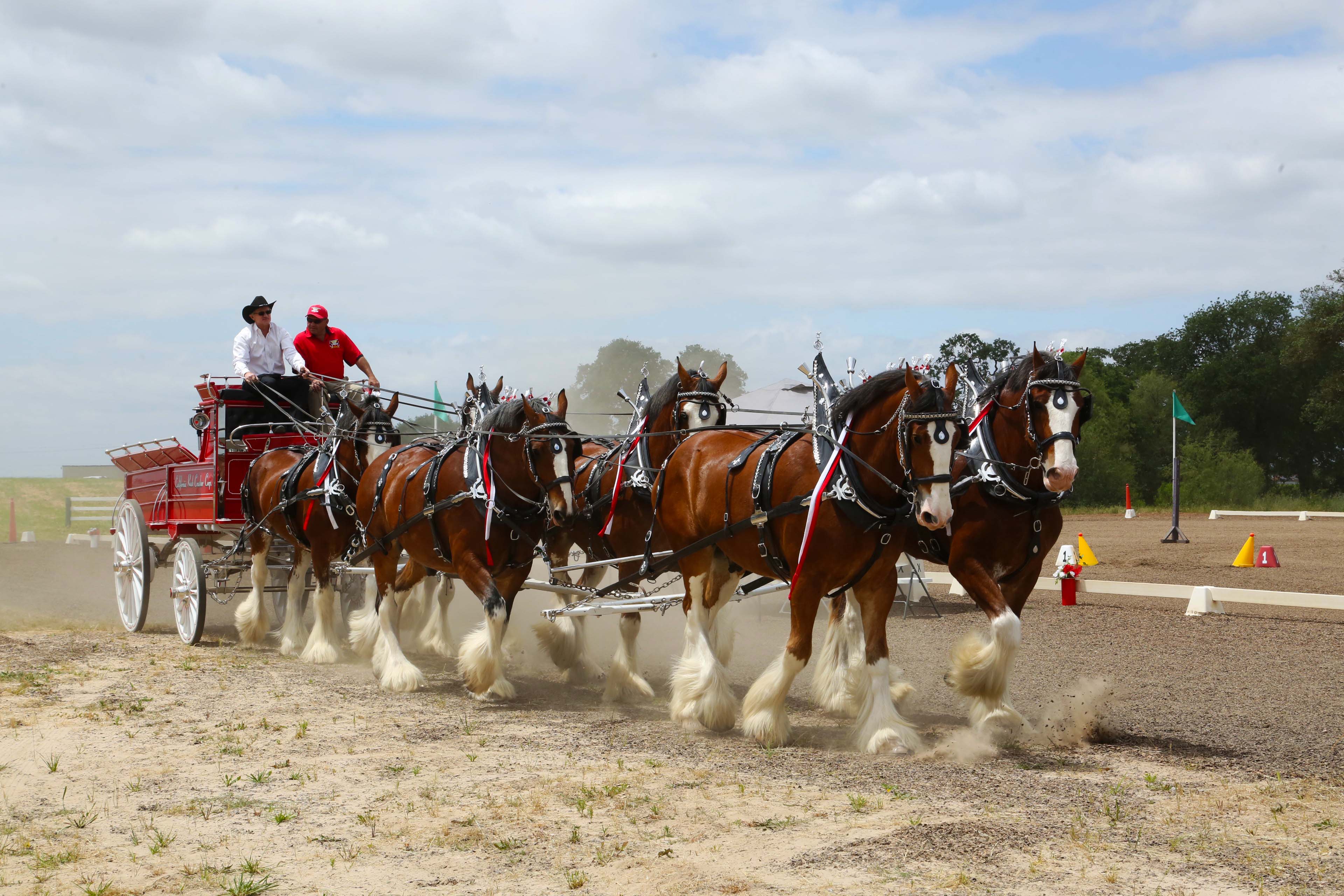 Sargent Equestrian Center was transformed into a southern oasis on May 6 for the 4th annual Kentucky Derby West fundraiser benefitting Hospice of San Joaquin's Hospice House.
Roses and ribbons set the backdrop for a day full of Mint Juleps, extravagant hats, and horse racing. Four hundred and fifty attendees enjoyed live carriage racing on the Sargent Equestrian all-terrain course as ten finalists competed against each other in the "Dash for Cash" Driving Derby.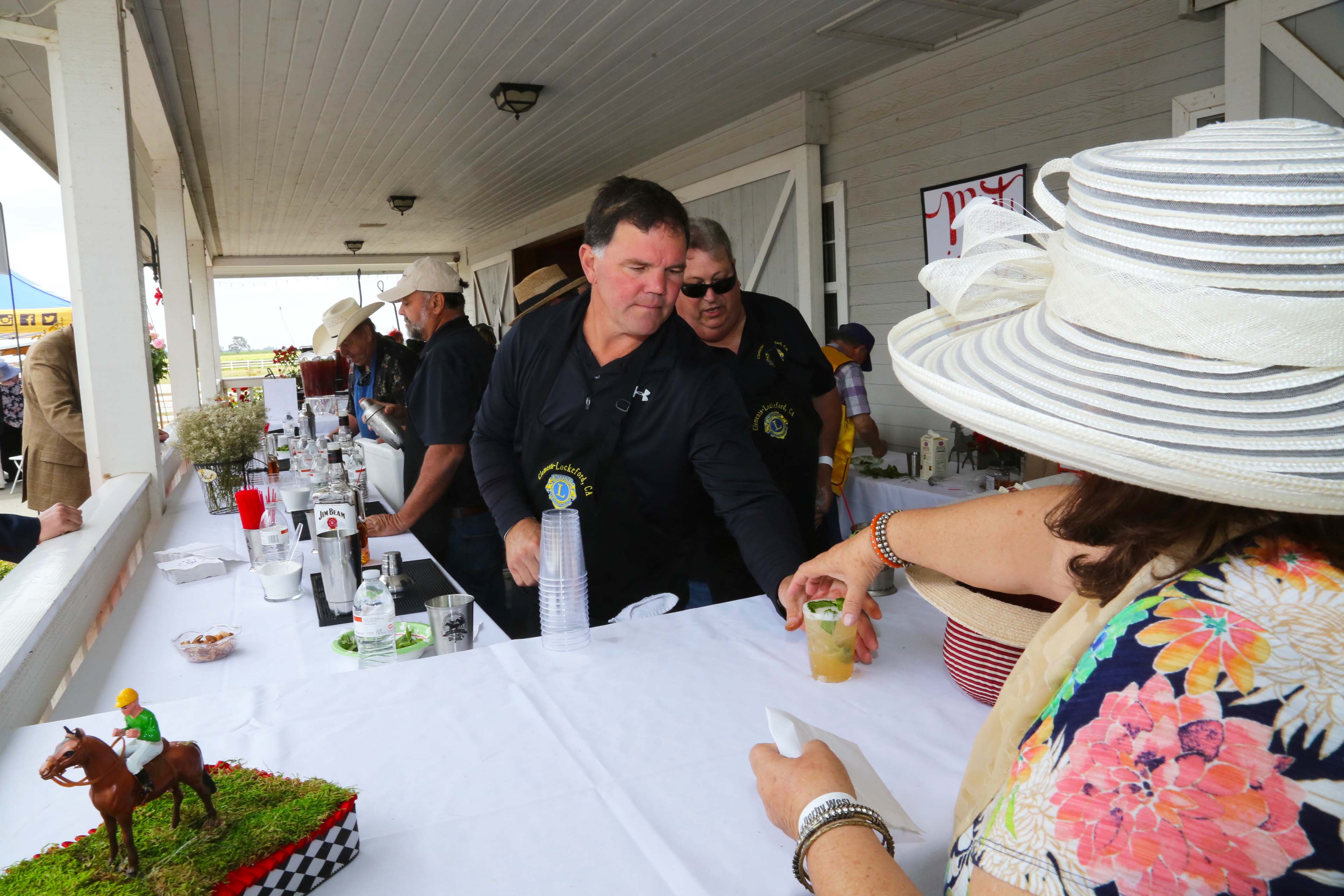 Taking a tour around the grounds brought guests to new delights. In the Jockey Locker guests were invited to taste several fine bourbons as they listened to the musical stylings of Jennifer Lind. A leisurely walk across the yard brought them to the Show Barn where horses from around the world greeted guests while they enjoyed a cocktail and small bites. Just beyond the horses was the Derby Salon where guests could choose from a wide selection of hats to complement their derby best. The Triple Crown Banquet area hosted the main event of the day in the main arena. Beyond tables adorned with roses, a Jumbotron live-streamed the excitement of the Kentucky Derby straight from Churchhill Downs.
When the starting gates opened the room filled with excitement as each guest cheered on their favorite horse racing towards the finish line. After "Always Dreaming" cinched the title the focus turned to dinner and the live auction. Live auction guests had the chance to bid on everything from a landscape update to a week-long vacation in Maui.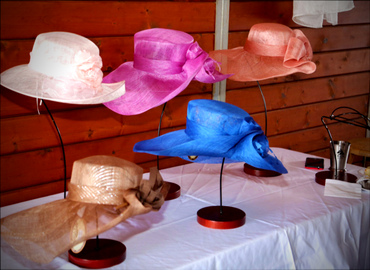 The Hospice of San Joaquin Lodi Butterfly Auxiliary put on a truly spectacular event under the direction of Laura Heinitz and Sharon Stokes. Their tireless efforts in support of Hospice of San Joaquin's Hospice House allow for the doors to remain open to anyone in the community in need of quality hospice care regardless of ability to pay.